Master Richard Watson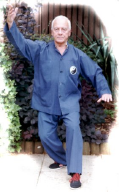 Dick has been involved in martial arts for over 60 years. He is generally regarded as the father of Tai Chi Chuan in the UK. He trained extensively with Master Chu King Hung for over 19 years. In 1989 he met Professor Li Deyin and with his support, Dick established the "Longfei Taijiquan Association of Great Britain". As its chairperson Dick has played a key role in bringing the highest quality Tai Chi Chuan to students from all over the UK.
Over the years Dick has trained several competition winners including his son Simon Watson. Dick has also worked closely with Professor Zhang Guande and has been instrumental in teaching Daoyin Qigong exercises in the UK. In recognition of Dick's contribution to Tai Chi Chuan, he was appointed an Honorary President of the Tai Chi Union of Great Britain in 2009. I was fortunate enough to meet Dick shortly after my introduction to Tai Chi and have personally benefited from his vast knowledge of martial arts.

Master Simon Watson

Simon started training with his father, Richard (Dick) Watson in 1975. In addition to training with his father Simon has secured his position as a senior student of some of most highly regarded martial arts masters including Professor Li Deyin (China), Kim Han (British Team Coach), Wang Yanji and Chu King Hung. He is the senior Instructor and technical director for Longfei (GB). His career has also taken him to the highest levels of competition and he has achieved tremendous success at national and international levels. His significant contribution to promoting Tai Chi Chuan in the UK led to his appointment as an Honorary Vice President of the Tai Chi Union of Great Britain in 2009.

In addition to Tai Chi, he has equal mastery of Daoyin Qigong, Xing Yi and Bagua arts. In recognition of his development and mastery of Tai Chi in 2010 he was made a disciple of Professor Li Deyin. He has also been assessed by Professor Zhang Guande to the level of 6th Duan in Daoyin Qigong. His talents and skills go beyond martial arts as he is a highly proficient guitarist. I met Simon and his father when I started learning Tai Chi and consider myself very fortunate to be able to call him my teacher.
Grandmaster Li Yulin
Li Yulin, grandfather of Professor Li Deyin, was one of China's foremost Tai Chi masters. He started learning Shaolin Quan from his father and was then accepted into the Shandong martial arts academy where he studied Taiji, Xing Yi, Bagua San Da and Wudang Sword.

During his training he was also guided by Grand master Li Jinglin and Sun Lutang. Grandmaster Li Yulin was a professional martial artist and a contemporary of Grandmaster Yang Chengfu. He was instrumental in spreading the art in the early part of the 20th century and also exchanged ideas and techniques with Yang Chengfu.
Grandmaster Li Tianji (1913-1996)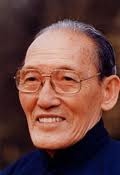 Grandmaster Li Tianji studied wushu from his father, Li Yulin, as well as from his father's masters, Sun Lutang and Li Jinglin. He graduated from the Shandong Wushu Institute, became a college professor, the executive of the Harbin Wushu Federation, and the first chief coach of the China Wushu Team. Li Tianji has been recognized as one of the "Ten Best Wushu Masters of China (Zhongguo Shi Da Wushu Mingshi)."

In 1956 Li Tianji created the first standardized simplified taijiquan in Chinese history: 24-Form Simplified Taijiquan and 32-Form Simplified Taiji Sword. Both forms opened the door of taiji to the general public, and both forms are popular all over the world. For this, he earned the title "Father of Contemporary Taijiquan". His nickname was Longfei (Flying Dragon) from which our association takes its name.
 Professor Li De Yin
After beginning his martial arts training when he was four years old, Professor Li Deyin learnt Shaolin, Xing Yi, Bagua and Taiji from his grandfather Li Yulin. He later joined the University in Beijing and carried on his martial arts training with his uncle Li Tianji.
He has been designated as one of the "One Hundred Martial Arts Treasures of China" and creator of several popular Tai Chi forms such as the 48 Step Combined Taijiquan, 42 step Taijiquan competition routine, 38 Step Sun Style Short form and Taiji Kung Fu Fan.

Master Wang Yanji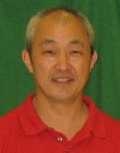 Many students have been lucky enough to attend Master Wang's regular seminars orgnaised by Longfei Association of Taijiquan in Great Britain. Master Wang was a senior student of Grandmaster Li Tianji. His open, thorough and generous attitude to teaching has led to a strong following of students in the UK. His skills in all three chinese internal arts of Tai Chi Chuan, Xing Yi and Bagua as well as their applications and pushing hands are extraordinary. Master Wang was made a disciple of Prof Li Deyin in 2010. He currently lives in Sweden
Master Faye Yip

Faye Yip (Li Hui) with her husband Tary founded the Deyin Taijiquan Institute in 1994. Faye is the daughter of Professor Li Deyin and works to promote Tai Chi, Qigong and internal martial arts. In addition to holding regular classes in West Midlands, she has given numerous workshops at major national and international events. She is a member of the Executive Committee of the Tai Chi Union of Great Britain.
Master Tary Yip
Tary Yip is a co-founder of the Deyin Taijiquan Institute along with his wife, Faye. He teaches Tai Chi, Qi Gong as well as Xing Yi. Tary and Faye both hold regular classes in West Midlands and have led many workshops throughout the UK and abroad. Tary was also made a disciple of Prof Li Deyin in 2010.